Fort Lauderdale Airport – FLL Airport
Fort Lauderdale – Hollywood International Airport, also known simply as Fort Lauderdale Airport or by its International Air Transport Association code of FLL is a major public airport in Broward County, Florida, United States. The airport is bounded by the cities of Fort Lauderdale, Hollywood, and Dania Beach, 3 miles southwest of Fort Lauderdale city center and 21 miles north of Miami.
Fort Lauderdale airport operates close to 700 flights daily, including domestic and international flights, providing international and long-haul flights to almost all popular destinations in the world, including Europe, North America, Asia, the Middle East, South America and Scandinavia. The airport serves as a primary airport for the Fort Lauderdale, Pompano Beach, and Boca Raton areas, and a secondary airport for parts of Miami and areas north of Boca Raton for flights that are not served by Palm Beach International Airport.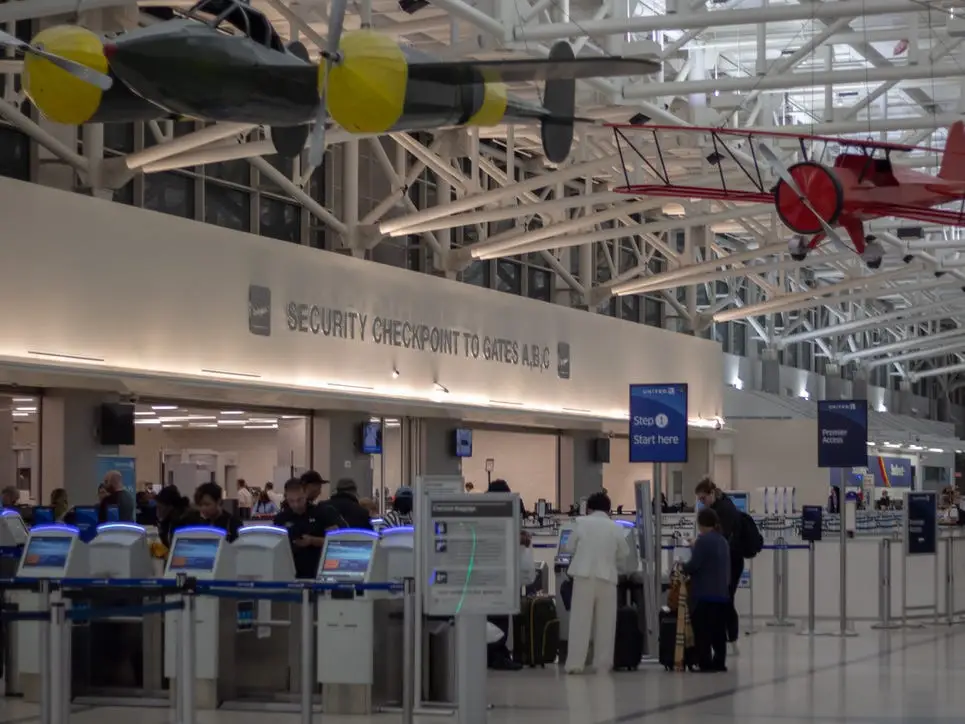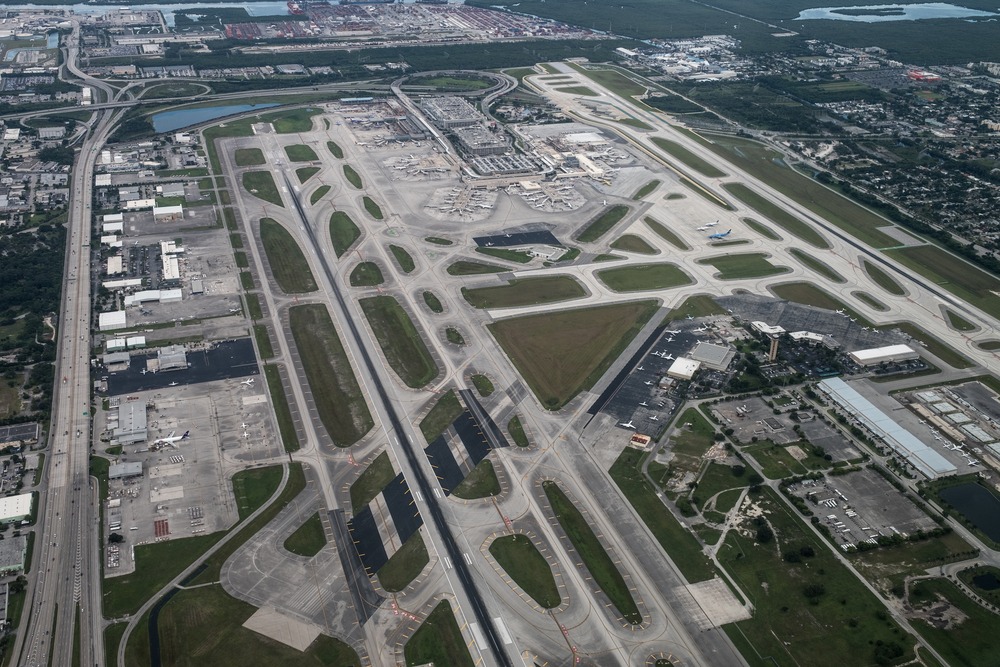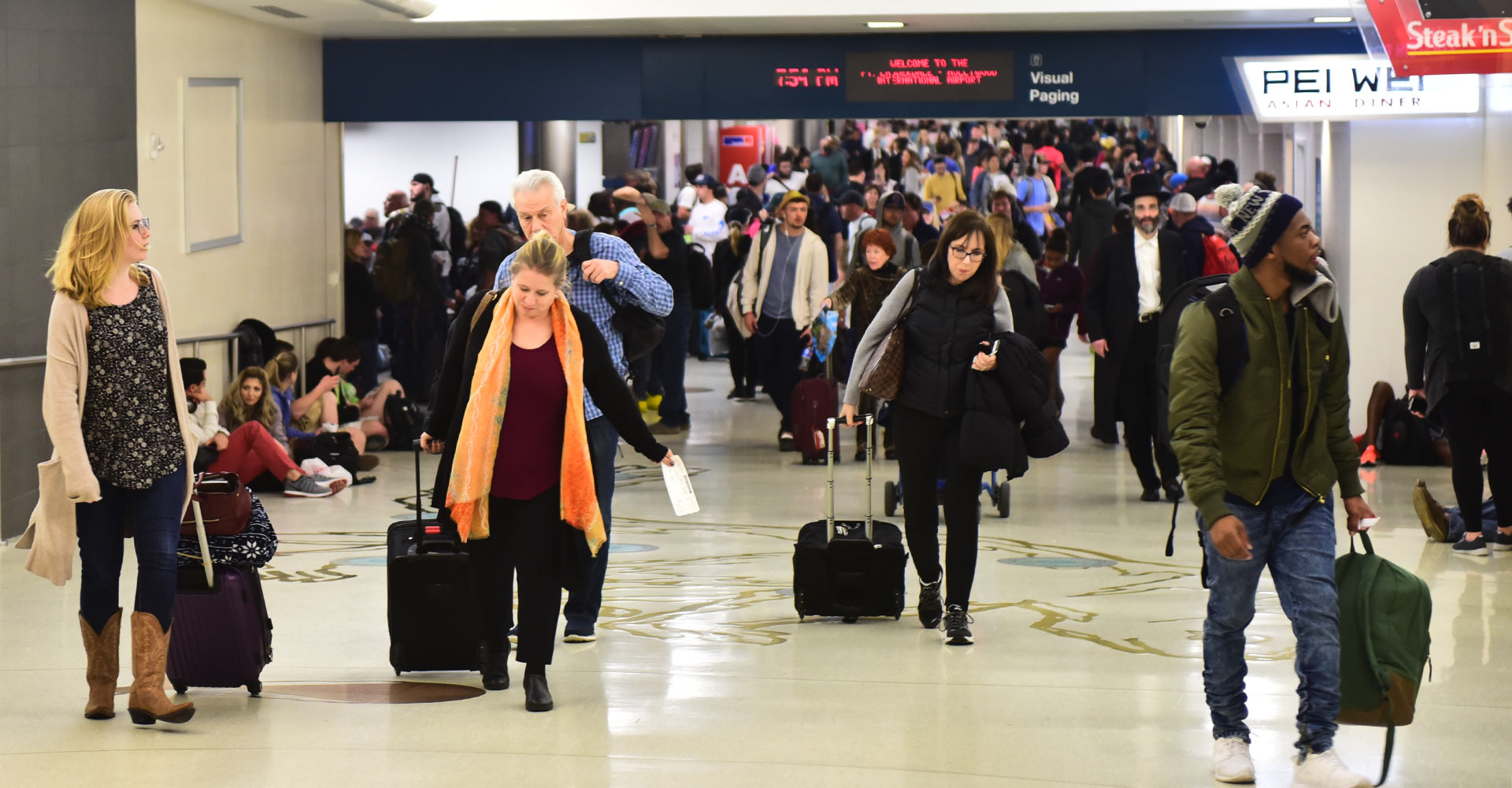 Image Slide 1
The airport is a base for Allegiant Air, JetBlue and Spirit Airlines.
Image Slide 2
There are four terminals in Fort Lauderdale Airport.
Image Slide 3
FLL Airport is located 3 miles southwest of downtown Fort Lauderdale.
Image Slide 4
Fort Lauderdale Airport is the 15th busiest airport in USA.

Fort Lauderdale Airport handled 28,076,808 passengers in 2021 and is the 15th busiest airport in the USA.
The airport is a base for Allegiant Air, JetBlue and Spirit Airlines. In addition, FLL is the primary south Florida airport for Southwest Airlines with the majority of Southwest flights currently serving Fort Lauderdale.  Fort Lauderdale Airport is classified by the US Federal Aviation Administration as a "major hub" airport serving commercial air traffic.
The Wall Street Journal ranked Fort Lauderdale International Airport 3rd in its best large U.S. airport list of 2019. The airport scored high for categories like on-time arrival, reliability, value for money and Wifi speed.
Airport code: FLL
Owner/Operator: Broward County Aviation Department
Serves: Greater Miami
Hub for
IBC Airways
Silver Airways
Focus city for
Allegiant Air
Southwest Airlines
JetBlue
Norse Atlantic Airways
Spirit Airlines
The passenger terminal complex at Fort Lauderdale Airport consists of four terminals: T1, T2, T3 and T4. The terminals are color-coded which corresponds to signage around the airport.
Terminal 1 – Yellow
Terminal 1 is located at the eastern end of the airport and has 23 gates in 3 concourses, A, B and C.
Terminal 2 – Red
Terminal 2 is located at the northwest end of the airport and consists of 1 concourse with 9 gates numbered D1-D9. Departures are on the 2nd floor with 1 security checkpoint and arrivals are on the 1st floor.
Terminal 3 – Purple
Terminal 3 is at the westernmost end of the airport and consists of concourses E and F. Terminal 3 has a total of 20 gates, with gates E1-E10 at the north end and gates F1-F10 at the south end.
Terminal 4 – Green
Terminal 4 is at the southwestern end of the airport and is connected to Terminal 3 by a connector bridge. Flights depart from Concourse G at gates G1-G4 and Spirit is the airline that predominantly operates from this terminal.
Whether you are travelling through Fort Lauderdale Airport for work or a vacation, you'll be pleased to know that there are many excellent facilities and services available – everything from relaxation zones to lounges and from fantastic food and drink options to duty-free shopping.
The short list of what's on offer at FLL Airport
ATM machines
Complimentary Wi-Fi
Charging stations
Children's Play Areas
Currency exchange kiosks
Luggage storage
Restaurants and cafes
Shops
The airport is located 3 miles southwest of downtown Fort Lauderdale and 21 miles north of Miami, and travelers have a number of options on how to get from the airport to the city. Different modes of transportation differ in price, comfort and how long the journey will take, so you should choose the approach that best suits your time, budget and other needs.
Car rental
Renting a car in Fort Lauderdale is a great way to get around independently. Car rental services are available in and out of the airport with the rental car center located opposite Terminal 1. Passengers arriving at Terminal 1 should follow the signs to the Concourse B pedestrian bridge to access the rental car center. Passengers arriving at Terminals 2, 3 and 4 can take a shuttle bus to the rental car center from outside the baggage claim area.
Check out the different car rental agencies and options at Fort Lauderdale Airport here!
Taxi
By taxi, you can reach downtown Fort Lauderdale in 10 minutes and Miami South Beach in 30 minutes. An advantage of traveling by taxi is that you don't have to share the ride with strangers compared to a bus or train, and your luggage is safely secured in the trunk of the taxi.
Ride services
Ride services such as Uber or Lyft are alternatives to taxis and drop passengers curbside at the departure level. Designated pick-up areas are allowed between Terminals 1 and 2 and Terminals 3 and 4 and are marked with a sign indicating a cell phone.
Bus
Route 3 provides service to and from FLL, from Broward Central Terminal to Aventura Mall in Miami. Buses depart from stop 7 at the rental car center and run every 20-30 minutes depending on the day/time. The cost of a single trip is 2 dollars. This is perhaps the cheapest way to reach the city, but space for luggage will be very limited and therefore not ideal if you are traveling in a group with many bags.
Train
Tri-Rail trains connect Fort Lauderdale, Miami and West Palm Beach. Trains run every hour every 20 minutes.
The fare depends on how many zones you pass through, so traveling from Fort Lauderdale to Hollywood International Airport Station costs US$2.50-6.25 for a single trip.
Address: 100 Terminal Dr, Fort Lauderdale, FL 33315
Phone: +1 954-359-1200